Our People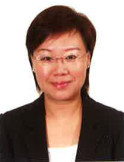 Betty M. S. Lo
Education
• Bachelor of Laws (Hons), University of Hong Kong

• Postgraduate Certificate in Laws (P.C.LL), University of Hong Kong
Professional Qualifications
• 1988 - Admitted as a Solicitor of the Supreme Court of Hong Kong


• 2006 - Civil Celebrant of Marriage
Memberships
• The Law Society of Hong Kong
Relevant Experience
• Betty joined our firm as a Consultant in July 2000.

• Betty has substantial experience in all aspects of conveyancing including sale and purchase of landed properties, mortgages, refinancing, construction projects and the drafting of deeds of mutual covenants. She is also experienced in handling landlord and tenancy matters including the determination of market rent, termination and renewal of tenancy contracts, negotiating terms of the tenancy, and generally resolving tenancy disputes.

• Betty also has substantial experience in handling general commercial matters including but not limited to the buying and selling of shares in limited companies, drafting commercial documents in respect of mergers and acquisitions, applications of Money Lenders Licence, transfers of business and general commercial contracts.

• Betty also has considerable experience in wills, probate and non-contentious estate administration matters. Other areas of her practice include civil celebrant of marriage, bankruptcy, matrimonial and divorce, as well as civil and criminal litigation.